TAN Josephine des Coule Hannahatchee & TAN Titus des Plaines Dauxeenes
Puppies whelped November 3, 2017 — Four Males, One Female
Josie/Titus Puppies 2017 — Two weeks old
Click any photo to play slide show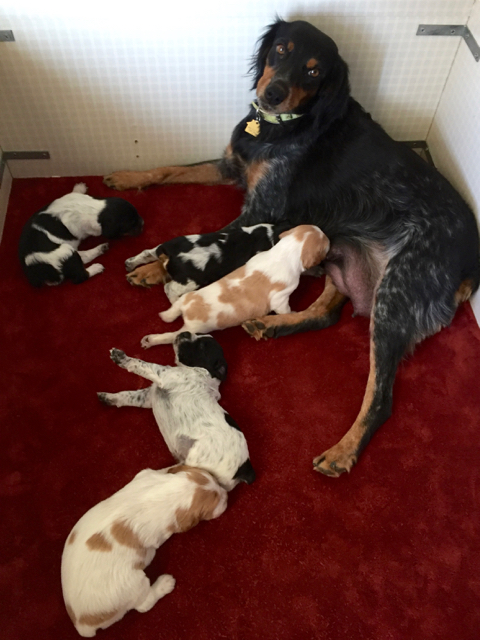 Eyes are open and the puppies are beginning to notice their surroundings and each other. They are roly-poly little guys (and a gal) and are getting cuter every day.
This week's heavy-weight title goes to Nolan, the first to reach three pounds, with Nelson just 1/4 ounce behind, then Natt in the middle. Nash is the light-weight champ with Nixie just one ounce ahead of him. At this point, the two first-borns are the smallest but only by a few ounces.
Stay tuned for next week's rankings!